The best BlackBerry KEYone deals and prices in May 2017
It's been a long time coming, but the BlackBerry KEYone has finally been released in the UK and (whisper it quietly) it's actually rather good. A comeback story to match Liverpool in Istanbul or Elvis's '68 special, the fruity mobile phone company synonymous with business execs tapping away at a miniature keyboard has returned to grace.
Equipped with an updated version of that keyboard, Full HD screen and 12MP main camera, the Blackberry KEYone runs off Android. If you've missed your old pocket-PC, we recommend checking out the below comparison chart – it may not quite be a match for the likes of the Samsung Galaxy S8, but it's not far off. Below that we have a scaled-down version of our full BlackBerry KEYone review, as well as our pick of the best three deals in town.
More options:Samsung Galaxy S8 deals | LG G6 deals | Samsung Galaxy S7 deals
Best BlackBerry KEYone deals this month:
If you're just not sure which offer best suits you, we'll take the pain out of choosing your new BlackBerry KEYone deal. Whatever data usage you require, we pick out the cheapest prices on the market.
BlackBerry KEYone | O2 | £50 upfront (with code) | 3GB data | Unlimited minutes and texts | £29pm
There's no point in bothering with a 1GB data deal when O2 is offering up 3GB a month at this price. £10 off the upfront cost makes that easier to swallow and paying less than £30 a month is very attractive. Plus, you get the perks of O2 Priority as well. Total cost over 24 months is £746
View this deal:at Mobiles.co.uk
Voucher code:  10OFF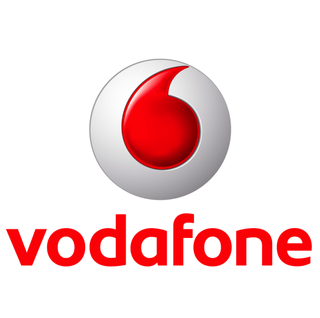 BlackBerry KEYone | Vodafone | £50 upfront (with code) | 16GB data | Unlimited minutes and texts | £36pm
If you're away from the office a lot and 3GB isn't going to cut it, you have to pay quite a chunk more to get a healthy wedge of data. 16GB is plenty for significant amounts of streaming and downloading and £36 a month is the similar to what you'll pay for the Galaxy S8. Total cost over 24 months is £914
View this deal:at Mobiles.co.uk
Voucher code:  10OFF
BlackBerry KEYone | O2| FREE upfront | 30GB data | Unlimited minutes and texts | £55pm
Three hasn't yet(?) entered the fray on the new BlackBerry, so the next best thing to unlimited data is O2's 30GB offering. We're not going to kid ourselves that it's a bargain, but it's your only option if you want the KEYone with as much data as possible . Total cost over 24 months is £1320
View this deal:at Carphone Warehouse
"There's something very comforting about the familiarity of that old styling in the BlackBerry KeyOne. It's a sophisticated-looking smartphone with that famous physical keyboard, updated for the Android era.
You just need to be aware that the mid-range specs are bettered by more expensive flagship phones its entertainment capabilities make the BlackBerry KEYone feel as if it clocks out at 5pm sharp when it comes to the fun stuff. 
We liked
BlackBerry's signature keyboard is a welcome change if you miss the tactile feedback of a real smartphone keyboard. It has 52 customisable shortcuts, so every long and short press gets you somewhere faster.  It also acts as a trackpad, so you can scroll through menus and web pages as you lightly pet the keys.
Its screen-and-keyboard combo is outlined in a silver anodized aluminum frame and backed by a black, soft grip textured rear cover. This stylish, two-toned look is has real character.  The most clever thing is that it hides the fingerprint sensor inside the small space bar at the bottom of the phone.
It's touted as the most secure Android phone, pre-loaded with smart, enterprise-level mobile software and, at last, delivers an old-school physical keyboard within a modern enough design. 
We disliked
The KEYone's Qualcomm Snapdragon 625 octa-core chipset is fast enough for most day-to-day work tasks, but we started to see occasional slowdown when playing games. It's also a step behind other phones when it comes to graphics.
Add to that a limp mono speaker on the bottom bezel and you've got a handset that's really found wanting if you like to use your phone for entertainment.
And considering BlackBerry aims its wares directly at business users, we're surprised the the BlackBerry KeyOne doesn't have a dual nano SIM tray when many unlocked phones now have options for using either a second SIM or microSD card – it would have come in handy for those travelling internationally on a regular basis.
Final verdict
The BlackBerry KEYOne is the smartphone for anyone who has said ever 'I miss my old BlackBerry.' 
We can't fault it for admirably resurrecting the best of BlackBerry: a physical keyboard, sophisticated-looking, two-tone design and smart, secure software. It looks and feels like it's meant for business. 
Exiled BlackBerry users who have felt forced to trade their physical keyboards for on-screen keyboards will undoubtedly rejoice."
Published at Tue, 09 May 2017 14:17:22 +0000